In the world of makeup, there are tonnes of makeup brands to choose from. Whether you choose a high-end brand or a drug store brand, whichever works for you is fine. I have used a lot of makeup products but I just love something about BH cosmetics.
I have used a lot of makeup brands and I will be doing a quick review of one of my most favourite makeup brands.
I will be reviewing some products from BH cosmetics. I came across BH cosmetics in my early days as a makeup artist and instantly fell in love with their products.
My very first BH product was their 12 set of brushes. It was actually the first set of brushes I had when I started my makeup training. They don't sell it anymore but those brushes were really nice. They don't shed and are really soft. I have had them for almost three years and I still use them even up till now.
Blushed Neutral Palette- 26 colour eyeshadow and blush palette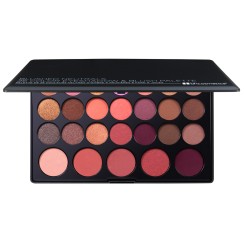 This particular eyeshadow gives me life. In there, you have beautiful neutral colours and even highlights. It blends so well and lasts all day long. The blushes in this palette are really nice and always comes out very well.
Take me to Brazil Eyeshadow Palette
The colours in this palette are louder and extremely beautiful. I use them on clients that love their eyes to pop with bright colours. You can also achieve smokey eyes with this palette.
Second edition- 120 colour eyeshadow palette
I liked this palette as well.  The fact that I have a large range of different colours to work with is every makeup artist dream. It also lasts very long when applied with a good eye primer.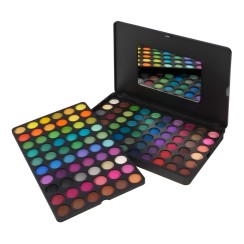 Studio Pro Foundation Primer
I got this primer because I needed an alternative to what I was using and since I had already tried other products of BH cosmetics, I decided to get this primer. I was expecting a very matte finishing after application of a foundation but I didn't get the results I desired. I guess I should have opted for the studio pro anti-shine instead.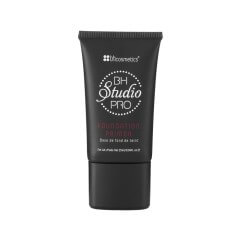 BH liquid foundation
I was running out of foundations and I didn't want to buy the same brand so I saw these BH liquid foundations and decided to try them. I was really disappointed at the result because of it had so much oil, even after using the BH face primer, the oil just stays and goes nowhere. It is best used on an extremely dry skin. I then decided to switch things up and change the primer I use, I used milk of magnesia with the BH foundation and the finishing was perfect. The primer locked the oil in and gave it an almost matte and smooth look. I instantly fell in love.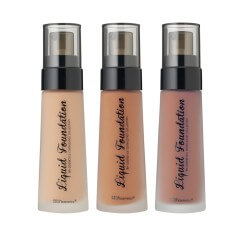 Professional blush
I loved what this blush does to my makeup looks. It gives it class and sophistication. It is amazingly beautiful.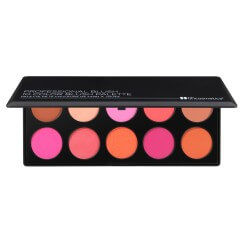 36 pcs Ultimate Brush set
I got this brush set when I knew it was time to upgrade and get access to a wide variety of makeup brushes. They are soft, do not shed and makes eyeshadow application very easy.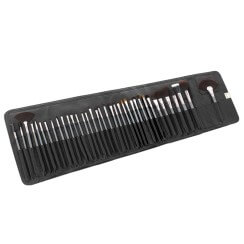 28 colour lipstick palette
I liked the colours in this palette but one thing I don't like is that you have to apply a whole lot for some colours before it's very visible.  It's a good palette anyway.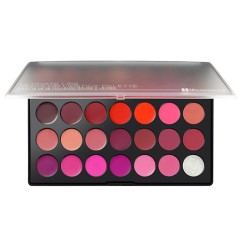 BH cosmetics products are not just good on the skin, they are also very pocket-friendly. Anyone can afford a BH products. I will use BH cosmetics any day, its an amazing brand.
Read Also: 9 Basic Makeup Products You can't do Without