People now choose dress codes for their weddings for a reason so as to help you not look out of place when you attend. Even at that, we still see tacky looks at weddings.  Anybody going for a wedding should repect the couple and dress properly. There are just some outfits that you should not be seen wearing at a wedding. Some of these inappropriate wedding outfits, some people might innocently wear them because they do not know that it is wrong to wear those outfits. This article will serve as a guide so that when you have a wedding to attend, you don't pick inappropriate wedding outfits . Let's take a look at inappropriate wedding outfits you should never be caught wearing at a wedding.
A sparkly dress
Heavy sequin dresses with bold and bright colors ought to be left for night occasions like dinner parties and red carpet events. A friend's wedding is not your day to shine sister!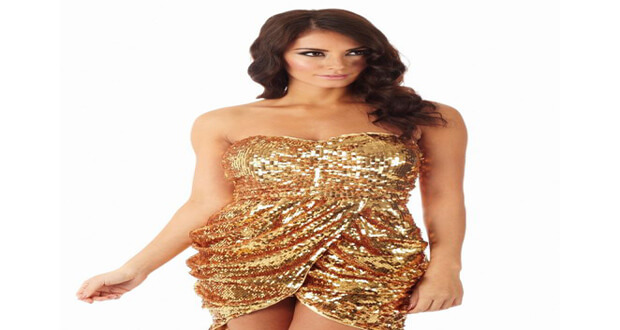 Photo credit: www.crhphotos.com
Crop tops
Unless you are going for a wedding at the beach, leave those crop tops at home. People are beginning to wear midriffs to weddings and I think it's way more acceptable than crop tops. Crop tops are one of the most inappropriate wedding outfits that seem to be getting popular amongst a lot of women in their late teens and early 20's.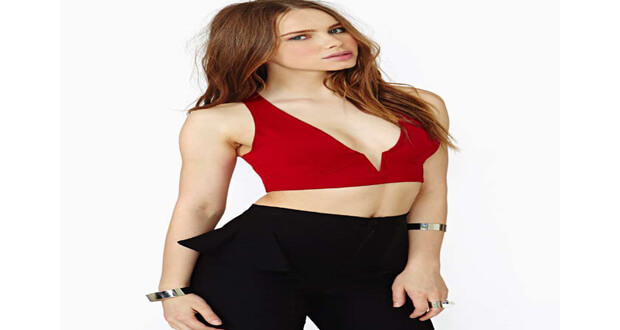 Photo credit: www.nastygal.com
A white dress or jumpsuit
This is an old-fashioned rule that has come to stay. You do not want to be competing with the bride for attention. It's her day please allow her! Don't be a spoiler, there should only be one white dress in the room.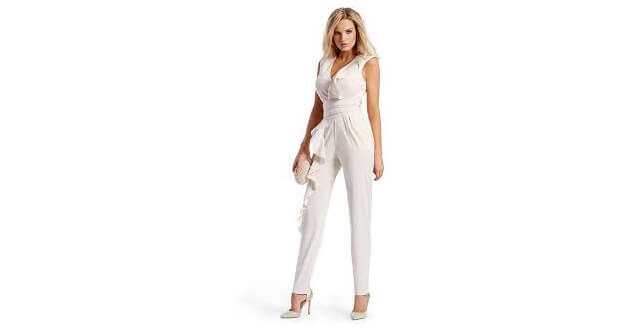 Photo credit: www.lookastic.com
A super tight dress
If you can't breathe in a dress or we can see the outline of your cameltoe and belly button through your dress, it is way too tight. Give them away because you have no business keeping them.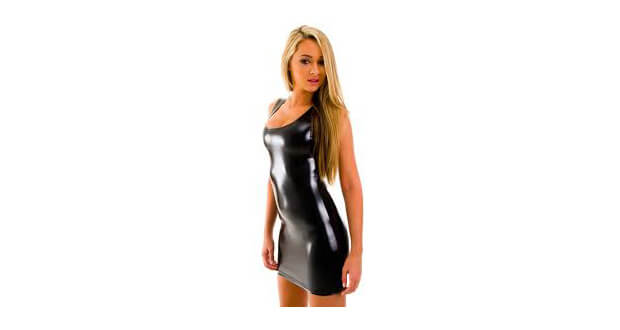 Photo credit: www.skinzwear.com
Backless outfit that reveals your bra
Everyone knows most if not every female wear bras so it'll do us much good if you do not expose it.
A plunging neckline
So you've got great boobs and cleavage, we totally get it! It is tempting to wanna show them off but if you don't want rude stares then keep the babies in.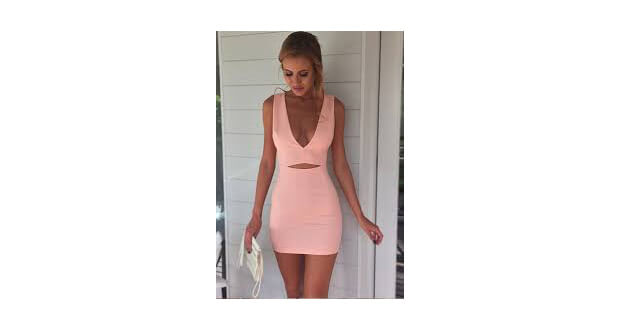 Photo credit: www.cichic.com
Jeans
Jeans in whatever form, be it a dress, jacket, pants should never be worn to a wedding. Jeans are way too casual. No matter how you choose to style them, it can never pass for a wedding outfit.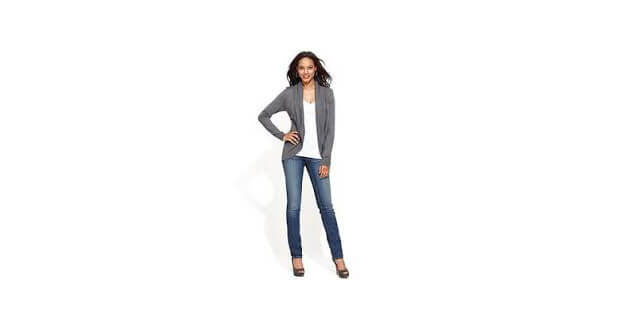 Photo credit: www.pinterest.com
Read also Rules to Dressing Right for Your Skin Type
A very short dress
A lot of single ladies' who are looking to hook-up with single guys often get tempted to wear really short dresses. Newsflash honey! A guy will not approach you if you look like you left some part of your dress at home. The ones that approach you will do so for their ulterior motifs. Less is so much more, leave us to do the imagination and do not put it all out there.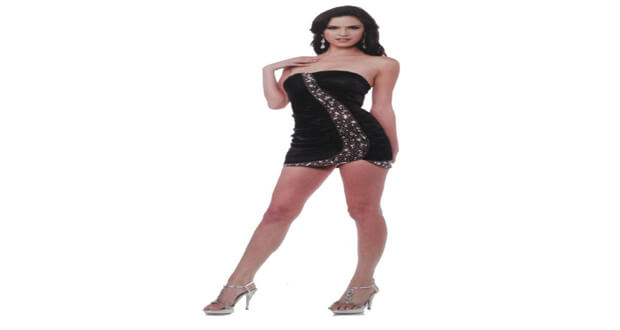 Photo credit: www.fancy-day.com
Anything that reveals your underwear
Sheer outfits were for the most parts made to be worn for evening events. No one wants to see the color of your underwear!
Heavy makeup
So we want to look absolutely gorgeous from head to toe then we employ the services of a professional makeup artist. We show them a nicely done makeup picture of what we want. But the problem is the makeup you want may not be appropriate to wear to a wedding. The solution to choosing the right makeup look is to allow your makeup artist give you options to choose from. They are professionally trained to provide the appropriate makeup look for every occasion.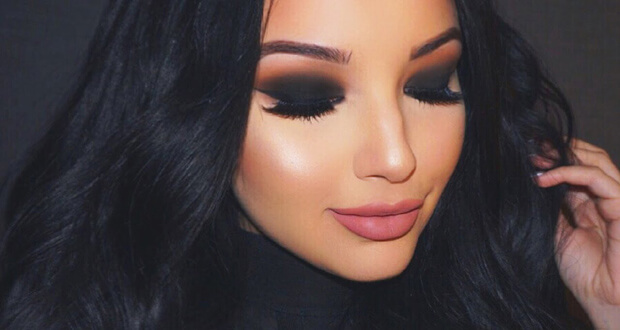 Photo credit: www.youtube.com
Black outfit from head to toe
Really! Did you get a memo that you are to attend a memorial service? Don't be caught dead at a wedding wearing all black outfits. You can wear a black dress or jumpsuit and embellish with bright bold colors.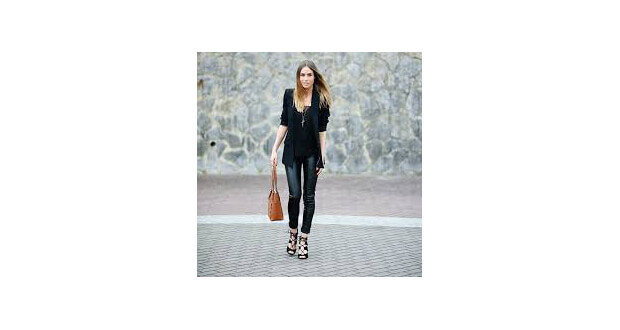 Photo credit: www.fashiondivasonline.com
Inapropritate wedding outfits should be avoided at all cost because it just shows lack if respect for the coup. Enjoyed this article? Don't forget to share!
Cosmopolitan has a very informative post on some other inappropriate outfits that were not mentioned here.
Featured image credit: www.modwedding.com